The Story behind Janis Joplin's Rock and Roll Psychedelic Porsche
In 1968, Janis Joplin purchased a used 1965 Porsche 356c Cabriolet for $3500. While most rock stars at this time were purchasing much more expensive vehicles to show their much earned wealth Janis decided a used Porsche suited her just right. However Janis decided the Oyster White Porsche didn't suit her and she commissioned one of her roadies, Dave Roberts $500 to give her new Porsche a psychedelic paint job to better suit her style. It took Roberts a month to complete the paint job with which he titled "The History of the Universe." The car became one of the most recognizable vehicles in the San Francisco area at the time as Janis was daily driving it everywhere. She often would return to her car after stops around town to find fan letters and small gifts placed on her windshield.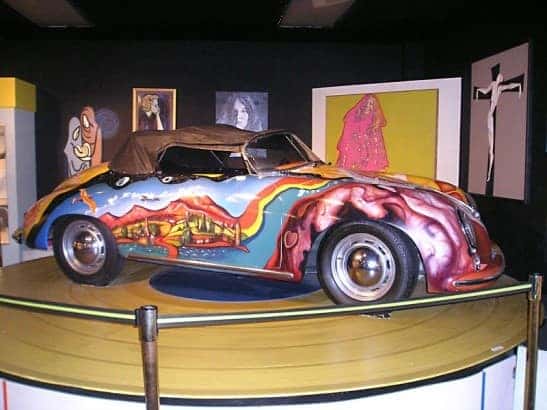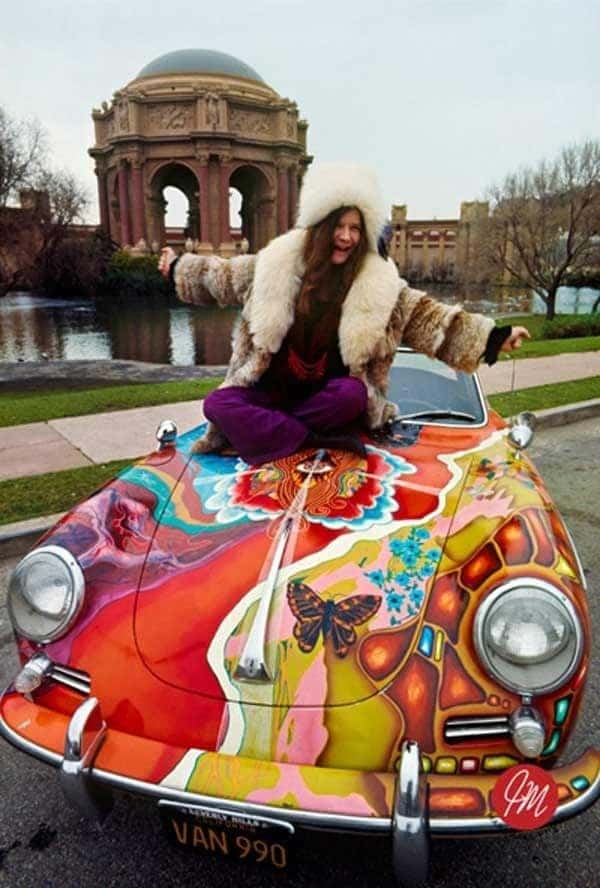 In 1969, her Porsche was stolen the thief Recognizing his error, the thief began spray painting over the mural. He was unable to finish the job before the car was recovered by police. With the help of a body shop, Richards was able to remove the offending paint from the clear-coat with little damage to the artwork. After Janis' death in 1970, the car was used as a courtesy car by her manager Albert Grossman. During Grossmans time with the vehicle it fell into disrepair and was again taken by Joplin's Brother Michael, who returned the car to its original condition by restoring the engine as well as returning the car to its original Dolphin Grey paint. In the 1990s Joplin's siblings Laura and Michael decided to return Janis' Porsche to its psychedelic glory. They commissioned artists, Jana Mitchell and Amber Owen to replicate The "History of the Universe" mural work. The two artists used dozens of period photographs and recreated the one-of-a-kind paint job to reflect on Roberts original paint job. The car had been on loan to the Rock and Roll Hall of Fame since 1995 by Janis' heirs. In 2015 Janis' heirs again took possession of the Porsche and put it up for auction at the "Driven by Distribution" sale in New York City. The winning bid came in at $1.76 million breaking all previous records for the sale of any Porsche 356 sold at public auction. Per standard Sotheby's did not release the name of the buyer, but it is said a 60 year old woman bought herself the Porsche for her birthday.