The 2020 Porsche 911 Launch Event
As we all know, Porsche will continue with its amazing 911 lineup with a brand new 2020 model! Are you looking to see what it's all about? Well I have some great news for you! Porsche of Tacoma is hosting a 2020 Porsche 911 unveiling event on November 8th, 2019! It's an event for anyone even slightly interested in the Porsche brand or just to come out and have some fun! There will be hors d'oeuvres and exemplary cocktails served during this event! We will have our wonderful product specialists there at the time for you to meet.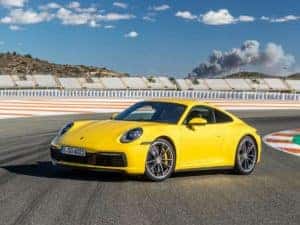 It is going to be a great night of fun, laughter, and mutual desire for a wonderful brand! The event begins at 7pm and goes until 10pm. Come one and come all, anyone who is passionate about Porsche, or even has the slightest interest! It will be an amazing time for all! Come on down and see us November 8th, 2019 for the unearthing of the all new 2020 Porsche 911 right here at your neighborhood Porsche of Tacoma!