RUF CTR Anniversary
It is the 80th anniversary of The RUF Automobile Company which was originally founded in 1939 by Alois Ruf Sr. in Pfaffenhausen, Germany and they manufacture and engineer original vehicles using unmarked Porsche chassis. The group is going to be unveiling their RUF CTR Anniversary model that is based off of their classic CTR Yellowbird, made from the shells of the old Porsche 911 models, from 1987 that runs off of their first in-house developed chassis. It has that old 1987 look but is predominantly made of carbon fiber material and some steel crash structures in the front and rear. They wanted it to look almost identical to its counterpart to pay tribute to their most successful model!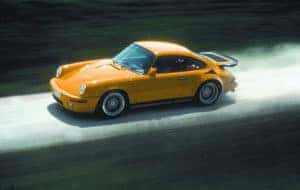 For 2019 RUF has installed a twin-turbo 3.6L flat six engine that is capable of producing 700 horsepower and 649lb-ft of torque with a top speed of 224MPH! This means that the CTR is capable of going 0-60MPH in 3.5 seconds while it will take a little less than 9 seconds to go 0-124MPH. Now that's some insane power in this little beast.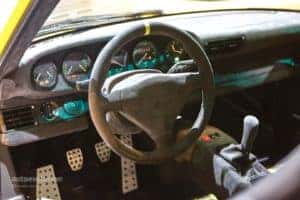 Back In 1987, only 29 Yellowbird CTR's were made and a price tag of $223,000 was slapped on each one. Now with it being 32 years later and the 80th anniversary of RUF, the RUF CTR Anniversary Edition will sell for between $1-1.2 million. Alois Ruf Sr's son, Alois Ruf Jr, now takes on the family business with wife Estonia Ruf. They unveiled their anniversary edition CTR at the Geneva Motor Show and they are expecting it to bring a lot of nostalgia to people that remember the days of the Yellowbird.