Revived Porsche 935
Coming straight out of left field, the Porsche 935! We would have guessed Porsche would have been working on latest and greatest 911 or their Taycan at the time, but in late 2018 we got this staggeringly intense race car seemingly out of nowhere. Originally revealed at the Rennsport Reunion at Leguna Seca on Porsche's 70th birthday, it went for just a measly £750k and $906k respectably and only 77 were manufactured for the release!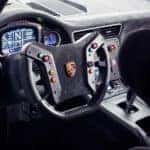 The 935 is categorized as a very limited use car meaning it is only track-legal so you won't be taking this beast on a joyride down your local freeway! This thing really packs a punch with its 690HP, 3.8L twin-turbo flat-six engine that drives the rear wheels. It takes a lot of inspiration from the 1978 935 also known as "Moby Dick". Moby Dick was able to output 840HP all the way back then! Now that's impressive for sure! It really distinguishes itself from the rest of any Porsche lineup with its carbon-reinforced plastic body kit, one-seat interior with escape hatch, and welded in cage. It is meant to be a track racecar after all! The Mclaren Senna is pretty much the only car that can rival the 935 in terms of price, power and intention, but it still doesn't beat out the amazing 935.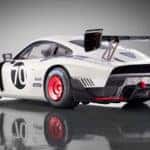 You won't find another car like this, so if you are really itching for an amazing track race car, than look no further.  You may be hard-pressed to find one but with enough perseverance to seek one out, you can get your hands on it in no time!