Porsche's Practicality
I am sure all of you are aware to the fact that Porsche has always been known for its over the top luxury sports cars and coupes, but that is not all that Porsche is good for. Along with being a luxury sports car manufacturer, Porsche can also be practical. Back in 2003 was the start of Porsche's SUV line known as the Cayenne then in 2014 Porsche released the Macan to flesh out their SUV line even more. With each release of an SUV, Porsche releases different version of said SUV's such as the Macan release. The Macan was released with the Macan S and the Macan Turbo to give more options to potential buyers. Porsche's SUV's take a lot of inspiration from their coupes and sports cars with several design aspects that are inherited from other models such as the classic bug eyed headlights and the clear curviness in the shape of the exterior. Porsche has a look they like to go for and it is obviously a winner since their vehicles are so sought after.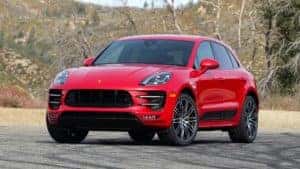 Family is a big thing for most if not all people and having a vehicle that can accommodate that is very important to consumers and with the SUV's consumers can now have peace of mind when searching for a Porsche. Both models are extremely comfortable and roomy and can seat 5-6 easily. Porsche has come a long way since their founding in 1931. Up until the 2000's, they were known for their luxury sports cars and racing models which isn't always super practical for a brand just due to so many people having all sorts of interests that are not sports cars or racing cars respectively. Porsche's decision to release an SUV brought so much potential for the brand and caught so many more people's eyes. It was not just speed and performance; they brought a sense of family and togetherness that way all family and friends can enjoy the perks of a Porsche now! It also brought a sense of practicality with an exponential increase in cargo space and the ability to haul several people at once in the extreme comfort of a beautiful Porsche!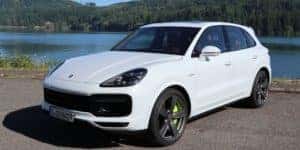 Porsche Tacoma has all the latest and greatest that Porsche has to offer such as the Cayenne and Macan and of course the toys such as the Panamera and the 911 Carrera! Whatever you might be looking for, we have at Porsche Tacoma and chances are we are just down the road from you. If you are in the market for a great new Porsche model, well look no further than Porsche Tacoma in Fife!