Porsche's Electric 718's
Porsche has officially announced that the new models of the 718 Boxster and Cayman will be following in the footsteps of the Taycan and going full electric! We could not be more excited to see Porsche going green and vying for a cleaner world. Electric vehicles are becoming more and more prevalent in today's society. In the fight against climate change, environmental destruction and greenhouse gases, electric vehicles will reduce emissions and car pollution to the world.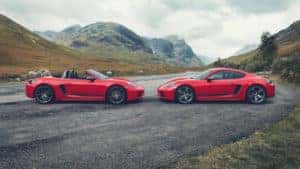 It is important at this time to try and change our ways before it is too late. The earth is heating at a rapid rate and we our using our resources too fast for them to be able to replenish. By changing the manufacturing game and making vehicles electric, we can stop the heavy pollution and gases being released that factor into these rising temperatures and shoddy breathing conditions caused by all the exhaust and burning components that go into a car.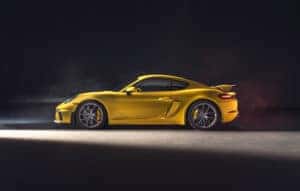 While the new models coming o may be all electric that does not mean the amount of power will be sacrificed. There are definitely going to be some differences between traditional gasoline to battery powered, but the power that Porsche is known for will be there until the end. As I said, we here at Porsche of Tacoma are more than excited to see this change in action, and we cannot wait for the next 718's to come to our shores! Keep up with all of the new Porsche updates here at Porsche of Tacoma, and come on down to our lovely showroom to see all of our new and used inventory! Our product specialists are waiting for you!