Porsche Throughout the Years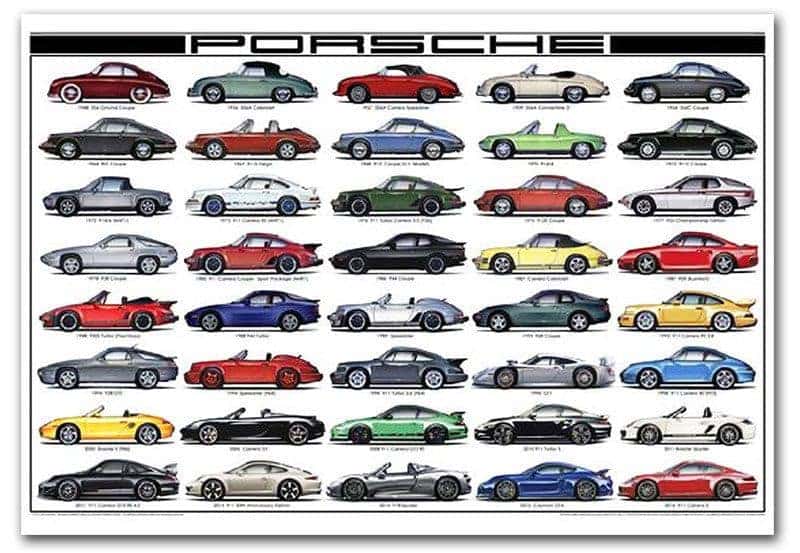 As top providers of Porsche service and repair in Tacoma, from basic oil changes to auto body and tuning services, we at Porsche of Tacoma are dedicated to the storied history and tradition of this luxury brand. Porsche has been a player in the worldwide auto market since 1948, and has only grown stronger ever since.
​We like to pass on some of our knowledge to our clients, and this includes the history of the vehicles we service. Here's the basic history of Porsche vehicles, from their debut on the market up to the brand's continuing strong presence across the performance automotive world today.
Debut on the Market
Porsche first hit the auto market in 1948 with the release of the aerodynamic 356, and they'd go on to hand-produce 52 cars during that year. Founder Ferdinand Porsche passed away three years later in 1951, but his brand continued. In 1953, Porsche released the 500 Spyder model, and the Speedster 356 would come the following year.
First Major Growth
The years 1956 to 1963 saw the first major period of growth for Porsche. The 10,000th Porsche was built in 1956, and demand was growing enough for the company to outsource production. In 1963, the 911 was created to succeed the 356. Porsche was also growing their distribution network in both Europe and North America.
Rise of the Sports Car
Between 1964 and 1972, the sports car became a huge draw around the globe. Porsche responded to this demand, revving up production of the 911 and also creating the 912 to sell in the US.
911 Turbo in North America
In 1975, the 911 Turbo was brought to North America for the first time. This model laid the foundation for a combination of luxury, power and versatility for the American sports car.
Changing Headquarters
In 1982, Porsche created a North American headquarters in Reno, Nevada. By 1984, the company had gone public and had begun to sell shares on the market. Fast forward to 1996, and the one-millionth Porsche was built.
Not Slowing Down
At this point, Porsche has long been a household name for luxury, high-performance vehicles.
They celebrated 50 years of the 911 model in 2013, and have since produced numerous additional models since. When people think of the name Porsche, they think of a combination of comfort and performance that few other auto makers can rival. ​
For more on the history of Porsche, or to learn about any of our Porsche service offerings, you may contact us at Porsche of Tacoma.