Porsche Teams Up With Boeing
Yes, you read the title right.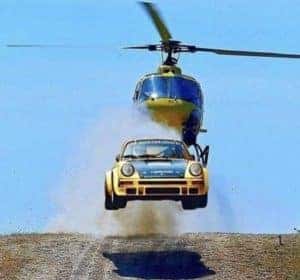 Porsche has teamed up with Boeing to start conceptualizing the world's first fully functional flying automobile! It is said that it is going to be a luxury VTOL or vertical takeoff and landing aircraft, for people to fly above traffic choked cities. They are not the first to announce intentions but so far no companies have been able to bring the idea of a flying car to reality, and if anyone can do it, it is Porsche! Genuine German engineering companies like Porsche do not play around when it comes to their vehicles. It is a risky line to conceptualize simply due to the fact that with new things such as new flying automobiles, comes new laws to govern over the market and set safety protocols. Porsche teaming with Boeing has been a very ambitious crossover because they have been marketing this "flying car" as premium, so it is not necessarily for the masses. Seeing as how Porsche's vehicle prices are already very high, a vehicle that can fly over the traffic in the city and take down commute times to virtually nothing, the price is going to astronomical.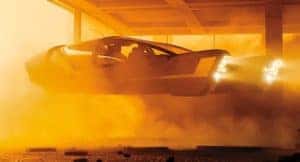 You might be thinking "Oh I thought the Airbus was the first flying vehicle", and you have a point, but the Airbus is more of a plane/helicopter like vehicle. Boeing and Porsche are going for your traditional Coupe/Sports Car look; the only difference is that it can fly! As far as we know, Porsche, Boeing and Boeing's subsidiary Aurora Flight Sciences are testing the first samples of the autonomous electric aircraft. Nothing is in cement yet as there are several different companies venturing into the AirFlight business, but we will keep you updated on all new Porsche and Boeing! Come and back and see us here at Porsche of Tacoma!