Porsche Taycan vs. Tesla S
We have a great comparison piece for you today. Two of the most prestigious brands with two of the most anticipated models to come out. Porsche's "Mission-E" concept is here and it has come in the form of a design inspire by the Panamera. Seeing it for the first time was quite an experience because it is absolutely gorgeous. One look is all you need to know that the Taycan is the epitome of luxury design, and for a $100k car, the Tesla does not look exactly luxe, its basic and quite similar to a normal sedan. Comparing them by looks is off the bat, a losing battle for the Tesla S.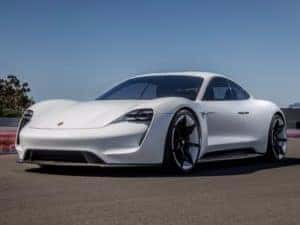 It is being said that the performance of the Tesla S is on a better level compared to the Taycan in terms of Mileage and acceleration power but the Taycan takes the cake when it comes to acceleration at 3.1 seconds to go 0-60MPH while the Tesla has a 3.4 second to 60MPH from 0 and the Taycan wins in technology innovation. The safety features and convenience features included in the Taycan tip the scale in Porsche's favor. Most if not all safety features come standard in Porsche's lineup that Tesla has optional for more money.
Another downfall for Tesla is that they do not have a centralized factory that is manufacturing Tesla's models, and that is a sign that Tesla cannot keep up with Porsche's manufacturing times and amount of output from their factories.

When buying a Porsche, there is really a sense of pride and accomplishment. Porsche has expensive cars for sure, but nothing beats the feeling of driving away from Porsche of Tacoma in a new Taycan or Panamera, and nothing will beat the sense of style or feeling of victory you have on your way for a joyride in your new genuine German engineered beast of a vehicle. You cannot say the same for Tesla with its basic designs and harsh price for lower quality vehicles. Stay Porsche.