Porsche Taycan Cross Turismo
We are excited to announce yet another model to Porsche's lineup in the form of another version of the Taycan! Porsche is really bringing the heat recently with their Taycan, which is their first all electric vehicle, and they are running with the idea and coming up with several different version to appease all the Porsche demographics! The Cross Turismo is gong a different design route than the original Taycan; the Cross Turismo has been morphed into a Wagon instead of a Sedan like its predecessor. It is being said that the Taycan Cross Turismo will start selling for the 2021 model year; we think late 2020 to early 2021 for this release! Porsche is heading in the right direction with its ideas of being greener and environmentally friendly!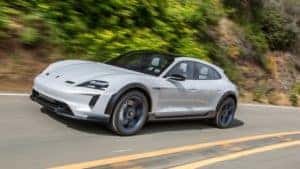 Several spy shots have come out on the Cross Turismo, and looking at it straight, you wouldn't see a whole slew of difference, but taking a down the side will have a whole different story to tell. As mentioned above, the Taycan Cross Turismo is not going to be your classic sedan like the original Taycan that was unveiled and put up for pre-order several months ago, it comes to us in the form of a wagon! Since the Cross Turismo has just been announced recently, we do not have a whole lot of specifications or performance answers, but it can be theorized that the Cross Turismo will have all 3 power output options available and will be able to output between 395-761 horsepower depending on the options you go with during the car buying process, and if we know anything about Porsche, AWD will come standard in this beautiful beast!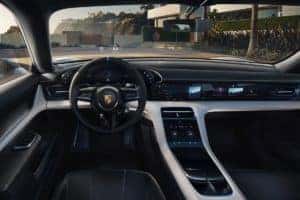 Stay tuned for updates on the Taycan Cross Turismo and all of its other variants including the Taycan, Taycan 4S and the Taycan Turbo S! Porsche Tacoma is your one stop shop for all Porsche news, parts, and vehicles! We have everything in store for you right now, so why not hop in the car and come and see us? I can promise you will find your dream car here at Larson Porsche!