Porsche Taycan 4S
It was unveiled last month that Porsche is bringing version of the Taycan to the market that is a little bit more affordable in the form of the Taycan 4S. The 4S will be more affordable but have less power as you might have guessed, but this is great news for people who have always wanted to own a Porsche, and Porsche's first electric vehicle at that! It is being said that the 4S will be going on sale next year in spring! The 4S will come standard with a smaller battery pack but offers the bigger pack from the Turbo and Turbo S as an available option when buying the car! Shipping of the the Taycan is said to start in Spring 2020.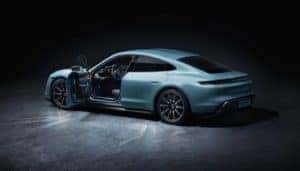 The 4S will cost almost $50k less than the Turbo and will comes with a battery pack that outputs 79.2 kWh and its pair of electric motors are capable of outputting 522 horsepower compared to the Turbo at 670hp and the Turbo S at 750hp. Porsche has yet to release the range of miles for the 4S but it is predicted that the 4S will have a range of 225-270 miles respectively. The 4S might be cheaper but the level of performance is still up there with the big boys. The 93.4-kWh battery pack is available upon purchase as on add on which would add more range and bring it to between 260-270 miles of range on a single charge, plus it adds horsepower and brings it to 563hp instead of 522. It is said that the 4S will be able to accelerate from 0-60MPH in just under 4 seconds.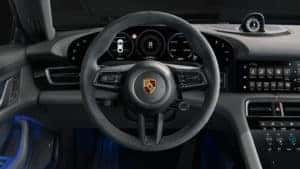 The 4S is available for pre-order today but will not ship until Spring of 2020. Meanwhile come check out the amazing offerings from Porsche whether it is the all new 2020 Porsche 911 or the Porsche Panamera and its Turbo equivalent! We have all the answers for you here at Porsche Tacoma, the experts for anything German are waiting for you!