Porsche Panamera Sport Turismo
It is called one of the best driving wagons to date as said by "CarAndDriver", it's the Porsche Panamera Sport Turismo. For this model Porsche has brought everything it is best at and manufactured a vehicle with all of it! The powertrains have been fleshed out and turned up to 10, and the interior as always is of incredible quality. The Sport Turismo is available in 6 different versions from Sport Turismo 4 to the premium Turbo S E-Hybrid with all kinds of others in between to match your price range and your particular needs! We will be focusing on our base Turismo 4 model for this article specifically.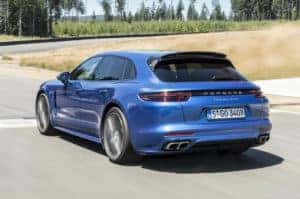 The model 4 is brought to you with a turbocharged V-6 that is capable of outputting 330-hp and 330lb-ft of torque. Fuel consumption specs come to 19 city/26 highway respectively and combined is 22MPG. The top speed of the Turismo 4 is 160MPH and can accelerate 0-60MPH in 5.2 seconds. The Turismo 4 has a slew of different driver assistance features such as adaptive cruise control, lane change and keep assist, ParkAssist, and the Porsche Dynamic Light System. In terms of the interior quality, it can't be better. With its amazing seat comfort and convenience features, it makes the Panamera Sport Turismo one of the best quality wagons on the market. The panoramic sunroof and the plethora of screens in the Sport Turismo for entertainment really make this model stand out among the rest and will play into its power to stay one of the best wagons on the market.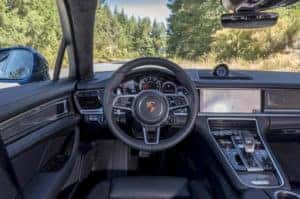 The Sport Turismo 4 and its 5 other versions are available today and your friendly neighborhood Porsche Tacoma. Come and down and see what all the hype is about and leave in possibly the best wagon to ever be made, and see what #GenuineGerman engineering is all about!