Porsche Macan vs. BMW X3
It is a fight of the German engineering! Porsche and BMW will be battling it out to see which one you should go with! Today we are talking about the Macan S from Porsche, and the X3 from BMW; we will see which one comes out on top in this fight for power and accessibility! Let's get into it!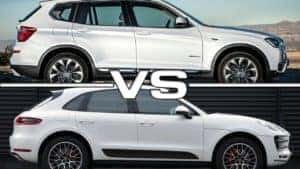 Craftsmanship is very important when considering automobiles, and Porsche is no stranger to flawless German craftsmanship. The Macan is very driver-centric seeing it right off the bat. It's got a very sporty, almost chunky vibe that is very in with sports cars nowadays. The more focused front seats and the weight in the switches and controls give the Macan a cozier feel while the X3 has a sort of sterile and modern feel which makes it feel manufactured, not like a cabin should feel.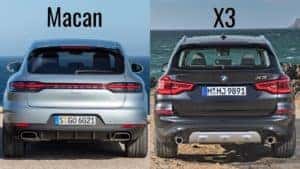 Although you will be paying more for the Macan, you will be getting comfortability and tech on a higher level than you would with the X3. Featuring but not limited to Adaptive Cruise Control, Lane Keep Assist, Blind Spot Monitoring, a 10.9in infotainment display and many more! This model is a beautiful conglomerate of all things Porsche holds near and dear and we could not be more proud to be able to carry this beautiful car in our Porsche of Tacoma dealership right off of Pacific Avenue in Fife!
In our humble opinion, the only choice is the beautiful Porsche Macan! Come on down and check our wonderful inventory of new and used Macan's and all of our other models available now! We hope to see you soon!