Porsche Macan Next Generation Will Be All Electric
Some exciting news from Porsche came to us in 2019 about the next generation of their small crossover, the Macan, will be running on an all electric platform likely to be debuting in 2021! If you have read any of our previous articles, you know that we love seeing new electric vehicles, especially from one of the greatest brands out there! This will make it Porsche's seconds electric vehicle and it is said that the platform that this vehicle will run on was developed in partnership with Audi, and how could you ask for more? Two German giants are coming together to push the envelope and release an incredible machine, and per usually, we are so very excited to see it!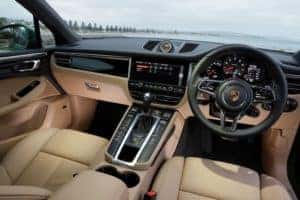 This is a huge step for Porsche to come out with another EV, and we can only imagine that they will continue down this path. It is expected that since the all electric Macan will run off the same platform as the 2nd Gen Taycan will, we are expecting the top end Macan to run at the same or close to the same performance of the Taycan with its 600-hp and a range of 300 miles or more! To say we are ecstatic is kind of an understatement. The traditional Macan MSRP starts at about $52k so we are expecting a relative price tag when the electric version comes to us, and it will come with different levels of performance or trim levels if you will. We can't wait for all the amazing releases of 2021, but until then, here at Porsche Tacoma we have all the latest, greatest and best Porsche products of the PNW. So come see us and let us prove to you why our dealership is rated at the top for dealer experience!