Porsche Macan GTS
The 2020 Macan GTS is back for a new model year and comes with a fresh updated face. More muscle and horsepower are featured in the new model along with a very small price tag increase from increased performance. The last time we saw a Macan GTS was in 2017 so we are very excited to introduce the 2020 Porsche Macan GTS!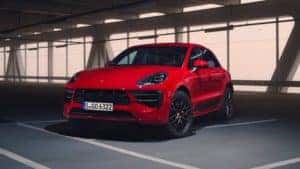 The 2020 Macan GTS hasn't been changed much visually but under the hood is another story! Porsche has added their updated 2.9L V-6 engine which adds more power in the form of 375-hp and 383lb-ft of torque. We are going to see a 4.7 second 0-60MPH, and if the Sport Chrono Package is added, that goes from 4.7 seconds to 4.5 seconds because of the PDK dual-clutch transmission. The interior trim is standard brushed aluminum and the seat center panels and door panels feature the quality Alcantara material. A sport steering wheel and adjustable GTS exclusive seats come standard in the Macan GTS along with an optional interior package that would add Carmine Red or Chalk stitching.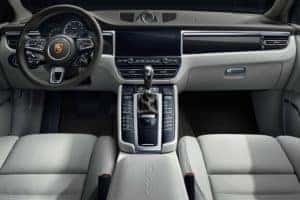 The Macan GTS is expected to hit our shores in Summer 2020 and the base price is expected to be in the $70-$80k range! We here at Porsche Tacoma take pride in our customer service and want what is best for you whether it be a new toy or a car for the family! We have everything you need here and will be happy to assist in any way that we can!