Porsche GT3 RS vs Ferrari 488 Pista
We have 2 sports cars to compare today, the Porsche GT3 RS and the Ferrari 488 Pista! Both models are made for performance and deliver well on those premises. Even though the Ferrari outputs better numbers in HP and Torque, the performance is actually virtually identical according to "The Daily Telegraph" with the GT3 RS being only .3 seconds slower to 60MPH than the Pista. Besides performance a big thing we see is the price tags of these beasts. The 488 Pista comes with a monstrous price tag of $252k while we have our very own GT3 RS comes in at over $100k less at $142k for almost the same amount of performance.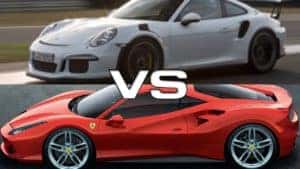 Let's move over to the inside of our models here. Ferrari as we all know is made for its performance and not so known for its interior designs and safety features. They are made to race above all else so expecting all the standard safety and tech isn't really expected. Now with Porsche on the other hand, they are known for their luxe interior and great safety features across their spread of vehicles. The Porsche GT3 RS comes with more standard tech and features than the Ferrari does and has a better feel for comfortability in it than the Ferrari. All these things just make the GT3 a lot more practical in this comparison.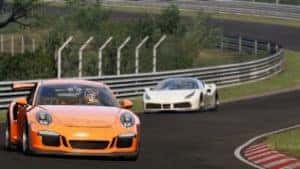 All in all, the GT3 RS in itself has the practicality factor and the tech/safety features factor to put it above the Ferrari and due to the fact that the performance is virtually identical with an even better price tag, it puts the GT3 up on the pedestal. Now that you know these things, Porsche Tacoma is right around the corner. Porsche are amazing German engineered cars that stand the test of time. Getting a Porsche will be a lifelong relationship, so come on down and see us today. Follow these steps to get your new beautiful Porsche today! We can't wait to see you!