Porsche Excellence: Why Buy Porsche?
The Porsche 911 has been one of the most iconic models in history, and that momentum has no signs of stopping. The 911 has been around since 1963 while Porsche as a brand has been around since 1931 making the 911 the oldest model in Porsche's lineup that is still being manufactured, and despite all the tech innovation and design restructures, the 911 has kept its fundamental  ideas the same. A powerful sports car and an instantly recognizable shape to make it simply iconic in its own! Porsche as a brand has incredible quality and performance put into all their vehicles no matter if it's an SUV or a sports car! After all, Porsche was originally created to be a quality racing car manufacturer and they have always been with their roots. Porsche performance is unmatched for its price point, some million dollar cars can't even compete with Porsche these days, and that just proves the level of manufacturing being done at Porsche factories!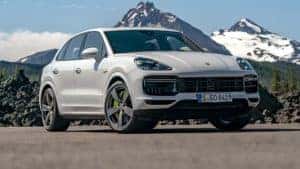 Buying a Porsche is quite an experience, one that you won't forget for a long long time. Walking into a Porsche dealer is like walking into an exclusive club. Our goal at Larson Porsche of Tacoma is to make you feel like a king or queen or anything in between. We are here to serve you and get you into a vehicle that is perfect for you and give the utmost feeling of comfort and reliability. We know that buying a Porsche is a big commitment and we want to make sure that there is no hassle and make it stress-free for you.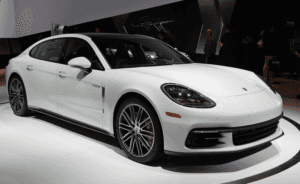 Not only is it performance and design, Porsche is always innovating new technology into their models including central hub display screen, backup assist, lane assist, and many more. Whether you are looking fo0r performance, or technology or even comfort and reliability, Porsche vehicles will be a perfect fit for almost everyone. Come check our inventory of new and used Porsche models at Larson Porsche of Tacoma.