Porsche Cayenne vs Jaguar I-PACE
2 models, very similar in price range, and similar in appearance, but are very different in performance, interior design and even different in exterior design. The Porsche Cayenne and the Jaguar I-Pace are 2 of the hottest models on the luxury SUV market right now which is why we are going to be comparing and contrasting these models, and telling you why you should consider a luxury SUV today!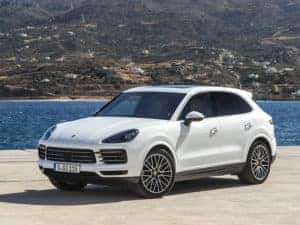 Exterior wise, the Cayenne is a lot more rounded at the rear end than its competitor and is a more streamlined and modern take on today's SUV. The I-Pace may be electric and the Cayenne is still fueled by Gasoline, but you will end up getting more cost effectiveness with the Cayenne due to the battery life plus with this electric model, the value depreciates extremely quickly due to the constant implementations of new battery and electrical functions. . Overall our friends at Jaguar only get ranked at 6.7/10 for the I-Pace while the Cayenne is ranked at 8.1/10 overall. As for performance, the 2 models have their similarities but our Porsche Cayenne comes standard with more cargo space, maximum payload, and maximum towing capacity compared to the Jaguar competitor. The same Comfort and convenience, and Safety features do come standard in both models although the Cayenne offers more in the way of comfort with its comfortable leather seats and spacious cabin front and back seats.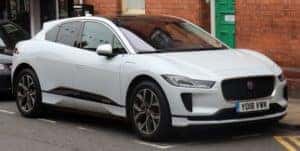 All in all, if you are looking for quality, and if you are looking for performance and peak power, while also wanting comfort and space, then the Porsche Cayenne is our pick for your Midsize Luxury SUV. Available now at Larson Porsche of Tacoma in Fife! Come on down to checkout our inventory of new Porsches today!