Porsche Cayenne S Coupe
Porsche has announced their brand new Cayenne S Coupe and excited does not even begin to describe our feelings! This new model is an upgraded and sportier version of the original Cayenne Coupe model with an intense twin-turbocharged V-6 2.9L engine that is capable of outputting 434HP and 405lb-ft torque! That puts it between the Cayenne Coupe and the Cayenne Turbo Coupe on the totem pole. Finally, this model is able to go 0-60MPH in 4.7 seconds and 4.6 seconds with the Lightweight Sports Package and peaks at 164MPH top speed.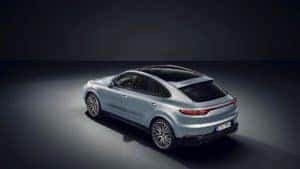 The S Coupe has been slightly reworked in the spacing department with its sloped/tapered roofline. This has lowered the cargo space area to 22cuft down from 27cuft and because of that Porsche also had to lower its body by 1.18in to keep headroom consistent. This model can seat up to 4 normally, but an option of a 3 seat bench is available at no cost! With all the new trim on this model due to the change in roofline does come at a little bit of a cost. A Cayenne Coupe will cost upwards of $10,000 more than the regular Cayenne, and with the Cayenne S Coupe it will be upwards of $5,800 more than the regular Cayenne Coupe. The new S Coupe model receives upgraded standard equipment as compared to the Standard Cayenne S. Porsche will also be offering 3 optional Lightweight Sport Packages. All three will add a suite of sporty body modifications in a bunch of different materials and colors. These packages also introduce new performance features such as a carbon fiber roof and new 22in GT design wheels made of forged aluminum.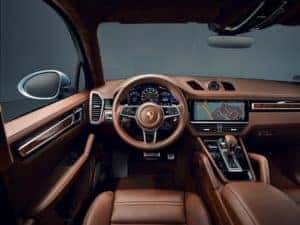 The 2020 Cayenne S Coupe will be coming to US dealerships no later than Fall 2019 and will be starting at an MSRP of $88,600 excluding a delivery, processing and handling fee of $1,250. If you are looking to cruise around in luxury, and have all the standard safety that Porsche always delivers in, then consider this beautiful Cayenne S Coupe!