Porsche Cayenne E-Hybrid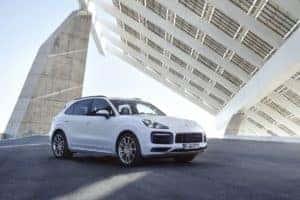 The new Porsche SUV you know and love, now in an electric hybrid version! Porsche is taking steps to improve their efficient energy, and change for the sake of Mother Earth. They introduced the Taycan, the first all-electric model in Porsche's lineup, and are taking those steps to bring more EV's to the lineup. This E-Hybrid ramp up a lot from the previous model in the way that this year has more electricity and system power and accelerates quicker. The power is there, and the fuel economy is great. Porsche and many other brands are aiming to get people on the wagon of electric cars so that soon we can have a world where there is no use for gasoline powered vehicles and thus product green efficient energy.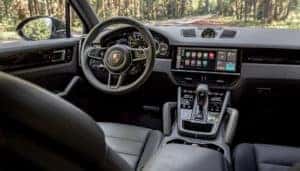 The E-Hybrid is identical to the gasoline model of the Cayenne in design, interior and exterior. The E-Hybrid can run on its electricity power or gasoline. We recommend the electric way of course, the Cayenne can go 20 miles on just electricity but will use gasoline with MPH over 65-70 so just be wary of that when the electricity is activated. With the Cayenne's 335 HP engine, it is easy to lose track and get ahead of 70 when going down that Freeway or Highway.
All in all, the E-Hybrid is a step in the right direction towards a cleaner earth and a step to rebuilding our environments and not doing so much damage with all the emissions of a traditional gasoline only vehicle. At Porsche of Tacoma we have so many new and certified pre-owned vehicles to choose from. Whether it is the Taycan, or one of the Hybrid Cayenne models. Come see our beautiful showroom and meet our wonderful associates, and we promise you will leave happy in your new Porsche!