Porsche 917/30 Can-Am Spyder
1973 saw a lot of great successes in the automobile and racing markets, but nobody saw a success quite like Porsche. Porsche manufactured and released an absolute monster on the track formally known at the Porsche 917/30 Can-Am Spyder. This beast boasted an insane 1600 horsepower behind a flat-12 engine. This model was originally built to compete in the Can-Am championship and happened to be the only championship winning car in Can-Am not powered by Chevrolet.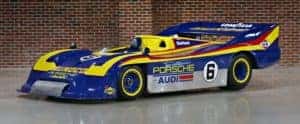 In 1972 McLaren had a grip on the series for over 5-years and was finally beaten by George Follmer for Penske Racing and everyone was astounded. The turbocharged 850hp 917/10k was thought to be the absolute latest and greatest for finally beating McLaren. 1973 came and Penske was turned upside down by the newly introduced 917/30 from none other than Porsche. When the Can-Am series came around again, Porsche managed to win all but 2 races in the series with their 1600 horsepower supercar. Due to McLaren not being able to compete with the 917 turbos they pulled out of the Can-Am series to work on Formula 1 and Indy 500.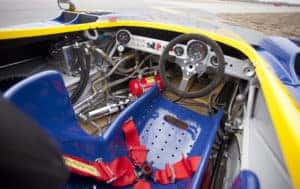 Looking back in history, it is amazing to see how far Porsche has come with their models and their race cars. The amount of power that could be achieved in 1973 was beyond anything that had been seen and Porsche knew that they were making something special when released. We have the power and the style you are looking for here at Porsche of Tacoma. Although race cars don't usually show on our lot, we have street safe models that offer the same styling and performance as our 917 counterparts. Come and see us for a test drive today!