Porsche 911 vs. Chevrolet Corvette
The Corvette and the 911 were both completely redesigned for the 2020 model year and today we are going to talk about which one you should keep your eyes out for, for the upcoming release of both. The Corvette has taken a dive into the production and has been changed significantly to make the model look so much more modern and vamped up for the constant changing automotive industry. The 911 however hasn't seen a huge exterior design change but has been streamlined to make it even more Porsche like. It still has its round headlights and understated grille to make it clear that it is still Porsche and still the German engineering excellence that we all know and love.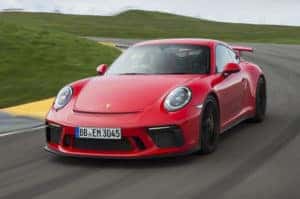 In both models, the cabs are of the utmost luxury feel, with the premium leather seating and the technologically innovative central control screen and digital clusters. Both brands really brought it for the 2020 model year and based on interior our models are very matched in that regard, it partially depends on what it is you are looking for when it comes to interior design.
Exteriorly, they are vastly different. The Porsche 911 has a more subtle and smaller feel to it with the grille and the classic round headlights, the height and width also factor into the fact that the 911 is rather understated and subtle. But when it comes to the Corvette, it is a very different story. The Corvette has an extremely muscle car feel with its grille being very open and the mid engine conversion it went through, and the body sharpness and power that you will see right off the bat.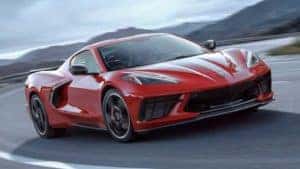 As with all vehicles, it depends on what you are looking for when it comes to exterior and interior design and what kind of technology you are looking to get with it. Whether you are looking for subtle or very defined, and whether you are looking for muscle or sports like features. You won't be disappointed with either of these models. Come check out in person, all of our new and used Porsche 911 models, we promise you will find the perfect match for your needs at Porsche of Tacoma.