Porsche 911 GT2 RS
As one of "Car and Driver's" models with a 5/5 star rating, the 911 GT2 RS is on top of the game in the 911 family. The GT2 has set several lap records at areas such as "The Nürburgring" and most recently "Road America". The annual Lightning Lap in 2018, a 911 GT2 RS was equipped with a Weissach pack and crushed the Chevy Corvette ZR1 and the McLaren 720S. We are going to get into tech and all that stuff under the hood right now!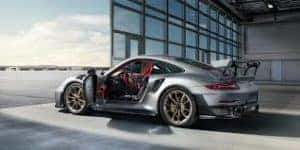 The deliciously powerful GT2 RS is a lightweight sports car with a 3.8L flat-size engine that is capable of outputting 700 horsepower and 553lb-ft of torque making this model able to accelerate 0-60MPH in less than 3 seconds and crushes a quarter mile in 10.3 seconds at 140MPH. They say the GT2 RS has the mechanical equivalent of telepathy according to "Car and Driver". The interior of the GT2 comes from the 992-gen 911 models with slanted center console and five-gauge instrument panel. This also includes a standard touch screen infotainment display including Apple CarPlay but not Android Auto. Although sitting in traffic can be uncomfortable in the GT2, there is an option for adjustable seats at no additional cost.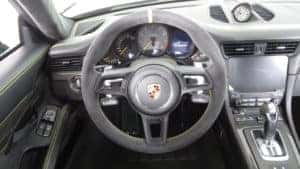 This model come to us for a low $300K and is available now! This model is great for everyday driving, and adventure seekers looking for power and performance. The GT2 has something for everyone in terms of tech or power or even performance. It will be perfect for everyone! Come see it today at Larson Porsche of Tacoma.