Porsche 911 Documentary
I am insanely excited for today's focus and it is sure to peak your interest too if you are a big fan of Porsche like we are! Yes you read the title of this article correctly; on YouTube there is a wonderful hour and a half (90 minutes) documentary that focuses on the Porsche 911 specifically the new generation 992 version! The generation 992 was unveiled at the LA Auto Show at the end of 2019 and made an absolute uproar. People were so very excited for this new generation, Porsche Tacoma even held an event for the release of the new 911 back in October 2019. It was a hit with our PNW neighbors and guests that we decided to hold another event that is actually happening on March 25th of March which just so happens to be this month! It starts at 7pm and goes to 10pm. Come and join us for a great time!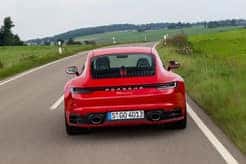 Getting back the documentary, as mentioned above you can find it on YouTube courtesy of the channel known as "DPCcars". When you think of documentaries you think of lots of testimonial from experts in the field and a lot of dialogue being shown over photos and videos, well this documentary is different. When you put this 90 minute program on, it opens with remarks given by Oliver Blume, the Chairman of the Executive Board of Porsche. The audio plays over images of the 992 version's early development. After all this audio it transitions into mostly video with the occasional person popping on screen to say a few words and then going right back to video. No constant narration and no interrupting cuts like in traditional documentaries. The film dives into the tests that were conducted by Porsche on the 992 and all the specifications as in suspension tuning and stability control. They really go into detail and we get some really good in-depth looks and how the new 911 drives.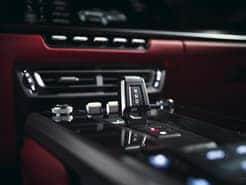 As fans of Porsche, watching this was an absolutely phenomenal time. It really gave me a better sense of how much care and attention is put into a new Porsche model. It was extremely relaxed and easy to digest. A lot of times documentaries can be almost like an overload of facts and information, but this film does well to not pack so many facts that your brain would start hurting. I could not recommend this film more, it is an excellent representation of the rigorous testing that goes into Porsche as a brand and it explains just how thorough they are. These are Porsche's after all! So when you get done watching that, Porsche Tacoma is just a short ride away, come see why we are one of the lead Porsche Dealerships in Washington and the US as a whole! You will not be disappointed, I can guarantee it!