Porsche 911 Carrera S vs. Maserati Ghibli
Two luxury car brands against one another in a battle of sports cars. Who will come out on top and who will be left behind in the dust? That is what we will be finding out today. Which one will give you all the performance and design that you crave and desire? Let's find out right now.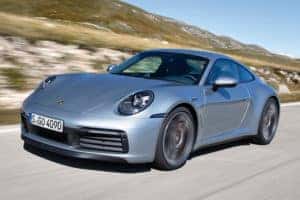 Comparing luxury is not always the easiest task since everybody's expectations of a luxury vehicle are so vastly different, but then again, you definitely want something that's going to have great performance and comfortability for the price tag of luxury cars. When it comes to the Porsche 911 Carrera S versus the Maserati Ghibli, there is definitely a clear winner. First and foremost, we will look at fuel economy. The two vehicles have very similar gas mileage but Porsche pulls ahead by on MPG each on City/Highway. The Porsche also pulls ahead in terms of performance and power with 443 horsepower compared to 345 horsepower and 390lb-ft of torque compared to 369lb-ft in the Maserati. 0MPH-60MPH for the Carrera also beats the Maserati at 3.7 seconds 0MPH-60MPH compared to the Maserati at 4.7 seconds to get from 0MPH-60MPH.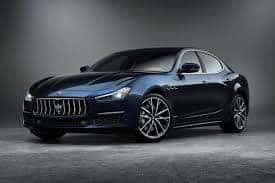 The Porsche blends together great performance and modern design into a wonderful machine suitable for all the adventure seeks and adrenaline junkies. Speaking of the superior Porsche 911 Carrera S, Porsche Tacoma has so many models perfect for all the collectors and Porsche fanatics. Come and see our new and used inventory today, and see about test driving one of our excellent Porsche's today!