Porsche 911 Carrera S vs BMW M4 CS
The battle of the brands, the fight for the top luxury spot. We have BMW and we have Porsche, which one will claw its way to the top, and which one will fizzle and fall. Today we are talking about the Porsche 911 Carrera S and the BMW M4 CS, and we are going to see which one comes out as the victor in this fight. Let's get into it.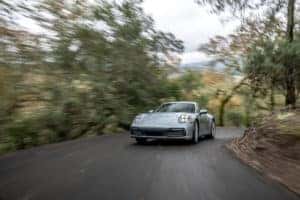 Just by looking at the 2 models, you can tell that the Carrera is smaller in many aspects. The Carrera falls under the BMW in cargo space, but Porsche has so much more to offer in the performance and design department compared to the BMW. BMW has been known to be "the family car" and while there is a good argument behind that, I have to disagree that it's the ONLY family friendly luxury brand. Porsche may be known for its performance sports cars and race cars, but Porsche offers amazing models that could be great for families!  With the increased length, height and wheelbase of the 911, you are going to have more room for adults, kids, dogs, and whatever you might be packing. Where the Carrera absolutely shines is in the performance department and fuel economy. While the BMW gets 17MPG/23MPG City/Highway, the Carrera comes in at 22MPG/28MPG City/Highway. What's better than a luxury car and feel that has great fuel economy to back it up. Performance for these two is almost identical when it comes to horsepower and torque!  The Carrera drives like an absolute dream with great grip and amazing handling capabilities on and off a track. Porsche also comes in as one of the top brands for tech innovation on the market today. BMW trails slightly behind in that department. Although these models are both great in their own way, I think you can guess what we are going to go with!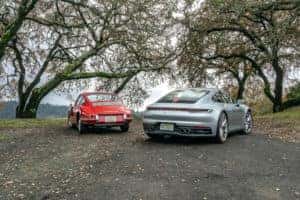 Yes, of course it has to be the Porsche 911 Carrera over the BMW! The 911 just gives us more of what we want from a luxury vehicle and we definitely get it more than in the BMW. Come by today and see what Porsche Tacoma has to offer! The only place to go for reliability, performance and design has got to be Porsche!