Porsche 718 Boxster GTS
We have quite a treat for you all today. We are going to talk about the Porsche 718 Boxster GTS. This beautiful sport car has been around since 1996 and has undergone countless upgrade and reworks over the years. We are bringing to you the latest release which also happens to be the most technologically advanced and most efficient. The Boxster GTS blends performance and practicality seamlessly into this well designed machine.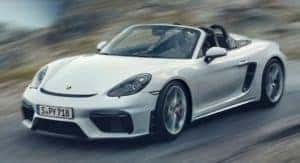 The Boxster GTS got incredibly high remarks in the J.D Power awards. It managed to score a 93/100 for its amazing resale value and great quality/reliability. Both categories scored 90/100 which is definitely nothing to scoff at. Plus the categories of Driving Experience and Dealership Experience received high praise being 80/100 or more! The GTS comes with a 365-hp turbocharged 2.5 L flat-4 and packs a punch with 309lb-ft of torque! The fuel economy definitely doesn't disappoint either at 21city/28highway! There are a lot of tech options and safety features available for the GTS such as front/rear parking sensors, auto emergency braking, blind spot monitoring, Wifi hotspot, and navigation and so on! Not to mention, the warranty and maintenance plans are as follows, the limited warranty covers 4 years/50,000, the powertrain warranty covers 4 years/50,000 miles and the complimentary maintenance covers 1 year/10,000 miles!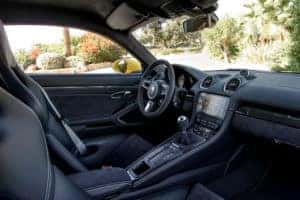 The Porsche 718 Boxster GTS is another beautiful model from Porsche's lineup. Not only did it receive high praise from J.D Power, "CarAndDriver" gave it a 5/5 star rating and ranked it in their 10Best list! If that doesn't convince you that Porsche has some of the best cars on the market, I don't know what will. Come on down to Porsche Tacoma for a test drive, a consultation or even just to look. Follow those steps and get into a great new car that you'll love!