Porsche 356 A Series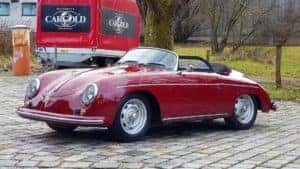 The year was 1948, it was summer and Porsche was just getting started. The very first car from Porsche was finally road-certified and it was known as the Porsche 356/1 Roadster. From then on, Porsche became a force to be reckoned with. Since 1948, Porsche has steadily been on the rise and released hundreds of models, while simultaneously upgrading and getting better every single year! In 1956 Porsche released a model of the 356 called the 356 A Cabriolet and was available in 5 four-cylinder engine types with 44HP-100HP respectively.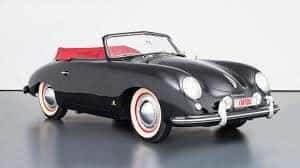 The modifications done to the 356 were part of the "Technical Programme 1". Part of the change that happened visually was a piece of curved panoramic single pane windshield instead of the 2-pane windshield with the bar dividing the 2 sides. All of the 356 generations were available in several different body types such as the Cab, Speedster, and Convertible D.
Today the 356 may not be in production, but it is a model that paved the way for all of the iconic Porsche's we know today. The 911, the 718, and the Cayenne would not be what they are today without the 356 series. While you are at it, why not come and check out what we have at Larson Porsche of Tacoma? We have plenty of new and used vehicles to choose from so come on down, schedule a test drive, and leave in a brand new dream vehicle!