New Record at Nürburgring
Promising results are coming in for the Porsche Taycan already, and we could not be more excited to see it! People are saying that it is setting new standards for all electric, four-door sports cars on the famous racing track! For those who do not know, the Nürburgring is located in Nürburg, Germany and is a 150,000 capacity motorsports complex. If you have ever been into higher end vehicles and sports cars, you will be familiar with it due to its fame as the top notch test for new performance cars! It is made up of 13 miles of track with some parts being more dangerous such as Flugplatz.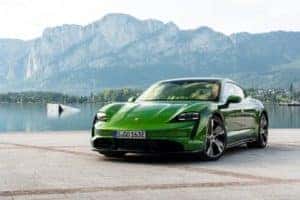 As mentioned above, the Nürburgring is famously known for all of its performance based vehicles and sports cars being tested here for their performance. It is a very good indicator whether a new vehicle is going to be a contender performance wise. Each vehicle is timed on how quickly it can get from Point A to Point B which is of course the start and finish. The Porsche Taycan took to this track to test its might and came out victorious! It has set the record for Fastest Street Legal Electric Car! This really shows how much thought and manufacturing prowess was shown when creating the Taycan! Lucky for you, I know a great Porsche showroom that's likely just down the street form you where you can get your very own Porsche Taycan!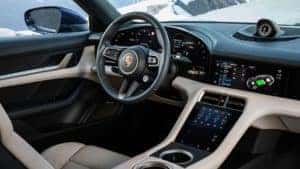 That's right, it's none other than our own Porsche Tacoma location located in Fife Washington! We have countless Porsche's to see and test drive, and we have the brand new Taycan waiting for its new home here! If you are looking for a great and trusted Porsche dealer, than look no further than the Award winning Porsche Tacoma showroom! Start here and you won't have to worry about going anywhere else! We can't wait to have you in our beautiful establishment soon!