Look Larson Difference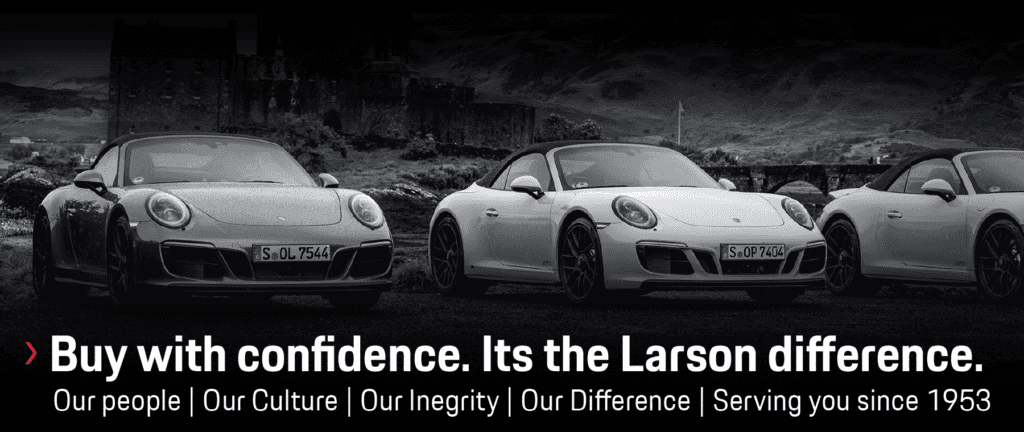 Lifetime Powertrain Warranty
Covers your engine, transmission, drive axle, some of the most expensive repairs you could face.
Loaner Car Service
In the case your vehicle is in need of repairs that will take more than 24 hours, you will receive complimentary Loaner Car Service at no cost to you
$1,000 Additional Trade in Guarantee
Continue to do all of your factory recommended maintenance at the Larson Group and we'll guarantee you an additional $1,000 on your vehicle when you trade it in on the next car you purchase from us.
Car Wash for as long as you own your vehicle
Because you purchased your vehicle at Larson Automotive Group, we'll wash your car at no charge to you for as long as you own your vehicle.
Plus! 5 Day Exchange Policy.