Larson Family Values
Ever since we can remember, Larson has been on the forefront when it's come to our communities whether it is donating to charities that we hold near and dear, or shouting out our favorite non-profit organizations, we hold our home of Pierce County in our hearts at all times. For several years we have been hosting the Annual Dog-A-Thon in partnership with the Tacoma and Pierce County Humane Society to raise awareness of how many dogs are out there looking for their forever homes and how many animals are out there are still waiting to be rescued, and our friends at the Pierce County Humane Society would not be able to do it without the kindness of this community and all the animal lovers out there. They are doing amazing work and the Dog-A-Thon is no exception. We have dedicated our resources and time for all of our local pets, and we will continue to until every last one is taken care of and has a warm bed to sleep in and a warm home!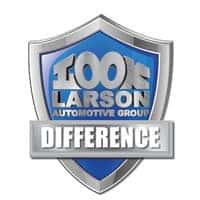 We have always worked closely with the JDRF, or Juvenile Diabetes Research Foundation. They are an internationally known group who host events and fundraisers in order to help try and stop the epidemic that is Type 1 Diabetes. Now Type 1 Diabetes is different from the Diabetes you might know. Type 1 Diabetes is a lifelong and usually genetic type of Diabetes Mellitus but can be developed by some who have no history of diabetes; it is simply that your pancreas does not create enough of a hormone called Insulin to combat the sugar that is being ingested into the body. Type 2 Diabetes on the other hand is usually caused by an unhealthy diet or weight gain and can be developed during pregnancy known as Gestational Diabetes. Thus meaning Type 2 Diabetes can be reversed and cured unlike its Type 1 counterpart. JDRF fundraises and hosts events for the kids and the teens that plagued by this life threatening disease and thus indirectly is helping all people with Type 1 Diabetes by donating money to researching this disease and finding better more efficient ways to combat it and even one day, cure it! Here at Larson we have many coworkers, friends and family that are battling this deadly disease every day, and we will support, donate, and fight with the JDRF to see this disease vanquished!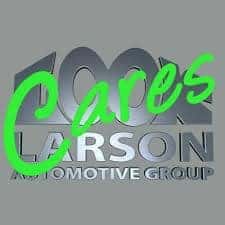 Another event we love to take part in every year is the RAGS event hosted by the Young Women's Christian Association or YWCA. The YWCA is an organization that is all about the empowerments of all women regardless of age, ethnicity, financial status, religion, or background. The future is female, and we think the YWCA stands for exactly what we hold near and dear. They advocate for women's safety and help victims of abuse get back on their feet or out of a current situation. Our friends at the YWCA do such good work and we will continue to support them through it all. There organization can be found at www.ywca.org for more details!
While these are some of the many ways we like to involve ourselves in this community, we want all of our faithful clients and family/friends to think about what they want from our community and join the ranks! We are all here to make Pierce County an amazing place to live, work, and play!