In Memoriam: Ferdinand Piech
Today we remember the great Ferdinand Piëch, the Chairman of Porsche from 1993-2002 and the Supervisory Board chairman of the Volkswagen Group from 2002-2015. One of the grandsons of the late and great Ferdinand Porsche, who gave us Volkswagen and Porsche many years ago, born in Vienna on April 17th, 1937, started his career at Porsche in 1963-1971. In 1971 there was an agreement that nobody in the Piëch or Porsche families were to have any say in day to day operations regarding the Porsche company, and that was when Ferdinand made his way to Audi in 1972 and eventually became Head of Audi in 1975. He was responsible for the concepts of the Audi 80 and Audi 100.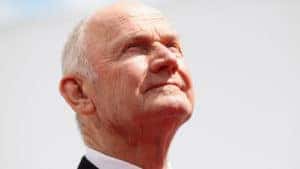 We honor him for his creative engineering ideas and concepts that were brought to life that are still inspiring today's tech. We also honor the family in this time of mourning. Piëch fathered 12 kids during his life and was married to Ursula Piëch at the time of his passing. His son, Toni, is responsible for founding Piëch Automotive.
Ferdinand Piëch was an innovator and was always coming up with new ideas. He was consistently coming up with idea for 4-cylinder, 8-cylinder and even 16-cylinder engines, which were of great risk to the Porsche brand due to how expensive they were. He paved the way for the engines we see today in Porsche, Audi and Volkswagen and his legacy will live on in this conglomerate that is German Engineering.
Ferdinand Piëch passed away on August 25th, 2019 at age 82 due to unknown causes, during dinner in Rosenheim, Oberbayern. We mourn the loss of a great man, but his spirit and ideas will forever live on!