2021 Porsche 911 Turbo S Revealed!
We have some very fresh content for you today! The 2021 Porsche 911 Turbo S was revealed today in an event presented by Mark Webber, an ex-F1 driver and Brand Ambassador for, you guessed it, Porsche of course! This newly improved 911 tops the competition as Porsche's most powerful and quickest 911 Turbo to date! As part of the new generation of 911's, Porsche knew they had to top their lineup with something even more innovative and something at peak performance. Thus the 2021 911 Turbo S was born.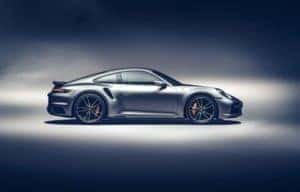 2020 to 2021 models of the 911 Turbo S saw a drastic increase in power and performance. It now features an updated version of Porsche's very own twin-turbocharged 3.8L flat-six with 2 VTG turbos. This updated engine gives the new 911 a wonderful power boost in both torque and horsepower. The torque has been bumped from 533lb-ft to 590lb-ft, and the horsepower has been raised to 640-hp from 580-hp and that is definitely not something to turn your nose up at! With the increases in power, the 992 now accelerates to 60MPH in 2.6 seconds and has a beautiful top speed of 205MPH. The inside has also a bit of updating including full leather and carbon fiber trim and accents of light silver. The seats are 18-way power-adjustable and the center holds the stylish 10.9 in PCM touch screen.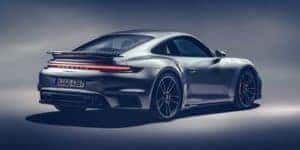 The 911 Turbo S will be coming to us later this year and order books will be open very soon for the beautiful 2021 model! In the meantime why not stop in at Porsche Tacoma and get a feel for what you can expect when it does finally release! We have many models to choose from in our beautiful showroom, so come and see us today! Start your journey with us, and be on your way to a brand new Porsche!