2020 Porsche Taycan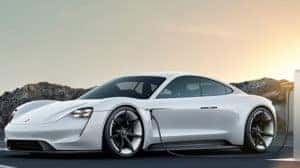 Coming in 2020 is the "Mission E' Porsche 2020 Taycan. As a follow-up to the 911 Spyder and the Porsche Panamera, Mission E will be completely electric. Originally teased in the 2015 Frankfurt Motor Show, the Taycan is finally spotted being tested in camouflage in Germany, so it seems we are not far off from an official release announcement. It is said the new 2020 Taycan will sport 600+hp and will be able to go 0-60 in 3.5 seconds and is said to be able to reach 124mph in less than 12 seconds.
The Taycan's fast charging capabilities are leading edge.  It's projected to take only 15 minutes to store enough energy to go 248 miles.  This will definitely shorten charge times and in-turn wait times at charge stations.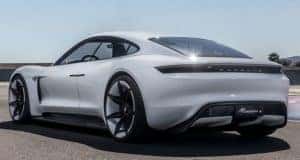 The external design shows many similarities to the Panamera.  However, unlike it's cousin the Taycan will have a rear trunk, not a hatch.
We are very much looking forward to its combination of a luxurious cabin space and its Nurburgring-tested handling.