2019 JD Power Awards for Porsche
Porsche as a brand has been out for a very long time and they have learned how to craft excellent vehicles and offer the utmost level of service imaginable which is why we are not surprised whatsoever that Porsche has won multiple awards for the 2019 JD Power Awards. We are so proud to be part of this big family we call Porsche, and we will continue to strive for excellence in the coming 2020 year!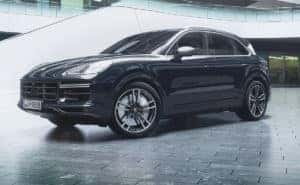 The first award to be won by Porsche this year was "Best Mid-Size Premium SUV" in Performance and Design which goes to none other than the Porsche Cayenne. A wonderful SUV in Porsche's lineup, with its performance and tech all integrated into one amazing vehicle, it is no wonder why the Cayenne won out against all the rest in the running! The Cayenne is a big success for Porsche for its excellent quality interior and safety features plus its sleek and modern exterior design really steps it up and cements its name in history for one of the best SUV's out there.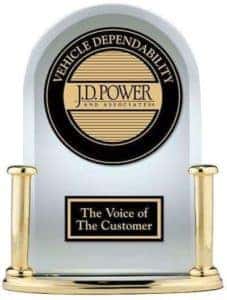 Another award that Porsche went home with is "Best Overall Dealer Experience" which we could not be more proud of. Here at Larson Porsche Tacoma we strive for excellence every single time with all of our esteemed guests who walk through our doors. Porsche also took home best "Dealership Service Experience" which just solidifies that our service is like no other. Porsche is your go to brand for 2019 and for good reason. Porsche has proven that service and experience are top in our dealerships and Porsche Tacoma is no different. We have all of your Porsche needs here and you can guarantee that we will take good care of you! Come see us today!